About Atascadero
The City of Atascadero is nestled right off Highway 101 and is centrally located in San Luis Obispo County. This ideal location is only a twenty-minute drive from the beaches of Morro Bay, Paso Robles wine country, and the popular City of San Luis Obispo. The City is beautiful and authentic offering a variety of outdoor recreation, culinary adventures, and welcoming hospitality. It is a place where the arts and history thrive and the diversity of experience, generosity of spirit, and small-town ambiance is here to be enjoyed by all visitors and residents alike.
Things To Do
The Downtown offers a variety of things to do from our boutique shops to great restaurants to drinking establishments plus a family atmosphere with miniature golf, arcade games, and Colony Cinemas, all within walking distance. If you're a history buff, we've got your back! Atascadero is brimming with historic landmarks and buildings, including Historic City Hall, which is available for a docent led tour from the Atascadero Historical Society. If you're an outdoor enthusiast, check out the stunning parks, Atascadero Lake, and many hiking trails where you can soak up some fresh air and sunshine.
Atascadero is home to the only Zoo in San Luis Obispo County, the Charles Paddock Zoo, which is located on 5-park-like acres within the beautiful Atascadero Lake Park. Our Zoo features several unique species not often seen in facilities of our size, including the fossa, red pandas, Malayan tiger, lemurs, and meerkats, as well as many other exciting and interesting mammals, birds, reptiles, and insects. Over the past 30 years, the Association of Zoos and Aquariums has recognized the Charles Paddock Zoo as an accredited Zoo, which means out of 4,000 Zoos in the United States, only 230 are accredited. This accreditation is awarded to the Zoo for the ongoing efforts towards conservation, education, and excelling at the high standards of animal maintenance and husbandry required for Zoos. If you want to engage with some of the rarest animals in the world in a safe and respectful environment, then you will surely want to visit our Zoo.
Visit Atascadero is a tourism organization dedicated to promoting and showcasing the vibrant city of Atascadero, California. Visit Atascadero serves as a comprehensive guide for visitors, providing valuable information on local attractions, events, dining options, accommodations, and recreational activities.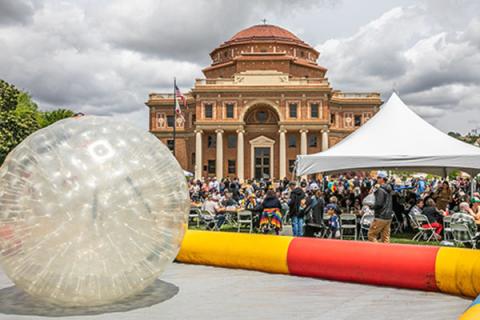 On the Visit Atascadero website you can explore the diverse range of activities available in Atascadero, including wine tasting, hiking, shopping, and attending community events. Whether planning a weekend getaway or seeking local experiences, Visit Atascadero is a valuable resource for discovering the hidden gems and unique experiences that Atascadero has to offer.